Green Mountain Power and Vermont Magazine Announce Winner of 2019 Vermont Writers' Prize
East Burke Writer Wins, Contest Organizers Create New Poetry Prize For 2020
4 March 2019
COLCHESTER, Vt. – S.J. Cahill is the winner of the 2019 Vermont Writers' Prize for his short story "Family Ground," which explores the moral dilemma of the Vietnam War and its impact on a Vermont community.  The Vermont Writers' Prize is awarded annually by Green Mountain Power and Vermont Magazine, and "Family Ground" is published in the March/April issue of Vermont Magazine which is on newsstands now.
"Cahill's 'Family Ground' is a captivating story and very touching," said Phil Jordan, editor of Vermont Magazine. "He writes with clarity that draws out the emotion in this personal story while Vermont remains a central feature, which is a wonderful tradition for winners of this Prize."
S.J. Cahill was a Vermont Writers' Prize finalist in 2014. Now, the East Burke resident will receive a $1,500 prize for this short story, which was fueled by his own life experiences.  "I'm thrilled to win this award and to win it for this story," Cahill said. "As a military veteran who didn't serve in Vietnam, I was intrigued with the moral dilemma. Most people have forgiven those who refused to go but there are some who never will."
"Family Ground" tells the story of a young man returning to Vermont after fleeing to Canada to avoid the Vietnam draft. He is worried whether he will be welcomed home, aware of his father's own military service and the death of a neighbor's son in Vietnam.
The story opens with a clear demonstration of Tommy's relationship with his father:
"They argued about everything. His father was a Holstein man, Thomas favored Jerseys. They debated tractors and balers, cover crops, dry hay and silage, and had disputes over milkers and beef. They never agreed about the rotation of Winter Rye and Clover or the best forage grasses for pasture land. But their biggest battles were over life styles. Thomas liked playing his horn in a local blues band; his father said milking time came early and he needed to settle into running the family farm. They argued constantly. About everything.
Except Vietnam. Papa John had waded ashore on Normandy and come back from Germany with a Silver Star and a Purple Heart and wasn't going to talk about war. Ever. Thomas came of age for the draft lottery of '69 and when his induction notice came in the mail, he decided not to discuss it. He wasn't going to argue."
The Prize was created to honor the literary legacy of the late Ralph Nading Hill Jr., a Vermont historian and writer and long-time member of Green Mountain Power's Board of Directors. It is considered by Vermont writers to be one of the state's premier literary prizes.
In addition to the winning story, three of the finalists, "The Hot Spot," a short story by Peter Cammann of Shelburne, "Lunar," a poem by Lisa Buckton of South Burlington, and the poem "Poulin's Cows," by Carol Henrikson of Washington, will also be featured in this issue of Vermont Magazine.
The selections were made by an independent panel of judges: Phil Jordan, editor of Vermont Magazine; Tony Marro, retired executive editor of Newsday; Alison Freeland, a 1994 winner of the Ralph Nading Hill, Jr. award (predecessor of Vermont Writers' Prize); Suzanne Loring, a writer at The Stern Center for Language and Learning and committee member of the Dorothy Canfield Fisher Children's Book Award; Marisa Crumb, Executive Editor of Vermont Magazine, Brian Otley, Green Mountain Power COO; and Steve Terry, retired Green Mountain Power senior executive.
Entries for the 2020 Writers' Prize are now being accepted, and the increasing number of poems entered over the last few years convinced contest organizers to establish a new, separate award for poetry. "The interest in poetry is growing. We see it in the number of poems submitted, and the quality of the writing is tremendous. We hope this new award specifically for poetry will both celebrate that and encourage more Vermonters to write and submit their poems," GMP's Brian Otley said. Starting with the 2020 contest, both prose and poetry winners will win $1,250.
The deadline to enter is November 1, 2019. The contest is open to all Vermont residents. Entrants may be amateur or professional writers. Submissions may include essays, short stories and poetry that focus on "Vermont–Its People, Its Places, Its History or Its Values." Entries must be unpublished and less than 1,500 words long. Individuals may submit only one entry.  Employees of Vermont Magazine or Green Mountain Power and previous winners are ineligible.
Entries can be submitted here: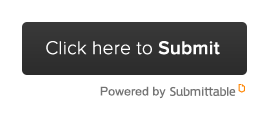 All submissions will be acknowledged via the website that they have been received.
About Green Mountain Power
Green Mountain Power (GMP) serves approximately 265,000 residential and business customers in Vermont and is partnering with them to improve lives and transform communities. GMP is focused on a new way of doing business to meet the needs of customers with integrated energy services that help people use less energy and save money, while continuing to generate clean, cost-effective and reliable power in Vermont. GMP earned a spot on Fast Company's Most Innovative Companies in the World list three years in a row (2017, 2018, 2019).  GMP is the first utility in the world to get a B Corp certification, meeting rigorous social, environmental, accountability and transparency standards and committing to use business as a force for good. J.D. Power's 2018 rankings also put GMP among top utilities for customer satisfaction.
Kristin Kelly, Green Mountain Power
(802) 318-0872
kristin.kelly@greenmountainpower.com